Kairos
November 3, 2017 7:00 PM at the Merc Playhouse
Tickets are $20 general admission and $5 for students.
They are available at brownpapertickets.com.
Featuring  Mendelssohn's Piano Trio in D minor.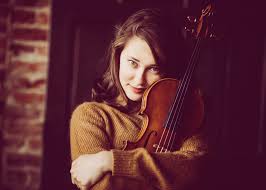 November 24, 2017
Violinist Ariel Horowitz at Sun Mountain Lodge
with Laura Love and Terry Hunt
Join us for an exciting evening of music in the beautiful surroundings of Sun Mountain Lodge.
November 25, 2017
Ariel Horowitz at the Confluence Gallery
Details coming soon!
The Cascadia Holiday Concert
Join us December 12 and 13 at 7:00 PM at the Methow Valley Community Center for an evening of Holiday Cheer! The Cascadia Chorale, directed by Dana Stromberger and the Pipestone Orchestra under the baton of Matt Armbrust combine forces to present music from Bach and Handel to more modern favorites.