Ensembles
Cascadia and Pipestone School of Music offer a variety of ways to get involved playing music.
The Cascadia Chorale hosts the annual holiday concert in December to the delight of the community. The chorus is open to anyone who loves to sing, and meets on Monday nights beginning in September. Dana Stromberger is the Chorale's director.
The Pipestone Orchestra is a community orchestra that includes string, winds, brass and percussion. It meets Thursday nights September-May and is conducted by Matt Armbrust.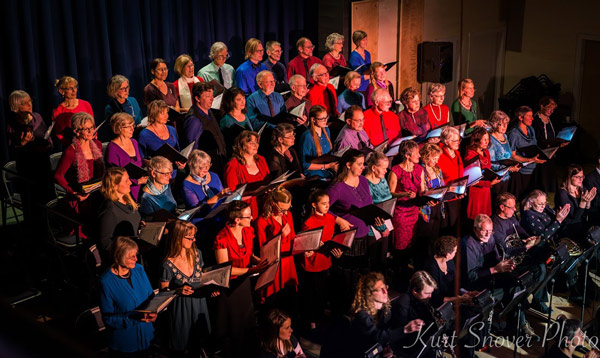 photo by Kurt Snover
The Cascadia Chorale